Some tools on this site compensate us for leads, but our evaluations are independent, and we're dedicated to providing the best resources to our users.
learn more...
Athenic AI
Analytics made simpler using AI
Founded: 2021
Athenic AI is an AI-powered English-to-SQL translator that makes data analysis accessible to non-technical users. It streamlines ad hoc data querying by allowing users to pose questions in plain English. With Athenic you'll be able to unlock the potential of your data by simply asking questions - it's like having a data analyst in your pocket!
Prices
Notes
Athenic AI
No price notes set for this tool.
Product Prices
All prices display the products full cost rounded to the nearest dollar
without
introductory offers. Representing costs annually at the normal cost basis provides a better real-world business cycle cost analysis. Products with introductory offers are marked with this icon .
Alternatives (3)
Athenic AI vs. Zeda.io
Athenic AI vs.
Zeda.io
Choose a tool for comparison
Score
Rating Industry Average
0.00
Reviews From All Platforms
0
Established Years in Business
2
Top Features
Cost-effective: Athenic AI aims to reduce the cost of analyzing data, making smarter decision-making more accessible and empowering anyone to quickly understand and utilize their data.
Empowering: Athenic AI believes that data is the life-blood of accurate and effective decision-making, and aims to empower users to make better decisions.
Data Analysis: Athenic AI provides a platform for analyzing data, allowing users to gain insights and make informed decisions.
Data Visualization: Athenic AI provides tools for visualizing data, making it easier to understand and interpret.
Machine Learning: Athenic AI leverages machine learning algorithms to help users identify patterns and trends in their data.
Natural Language Processing: Athenic AI uses natural language processing to help users extract insights from unstructured data such as text.
Customizable: Athenic AI provides a customizable platform that can be tailored to meet the specific needs of each user.
Top Videos
AskEdith in 80 Seconds
AskEdith Demo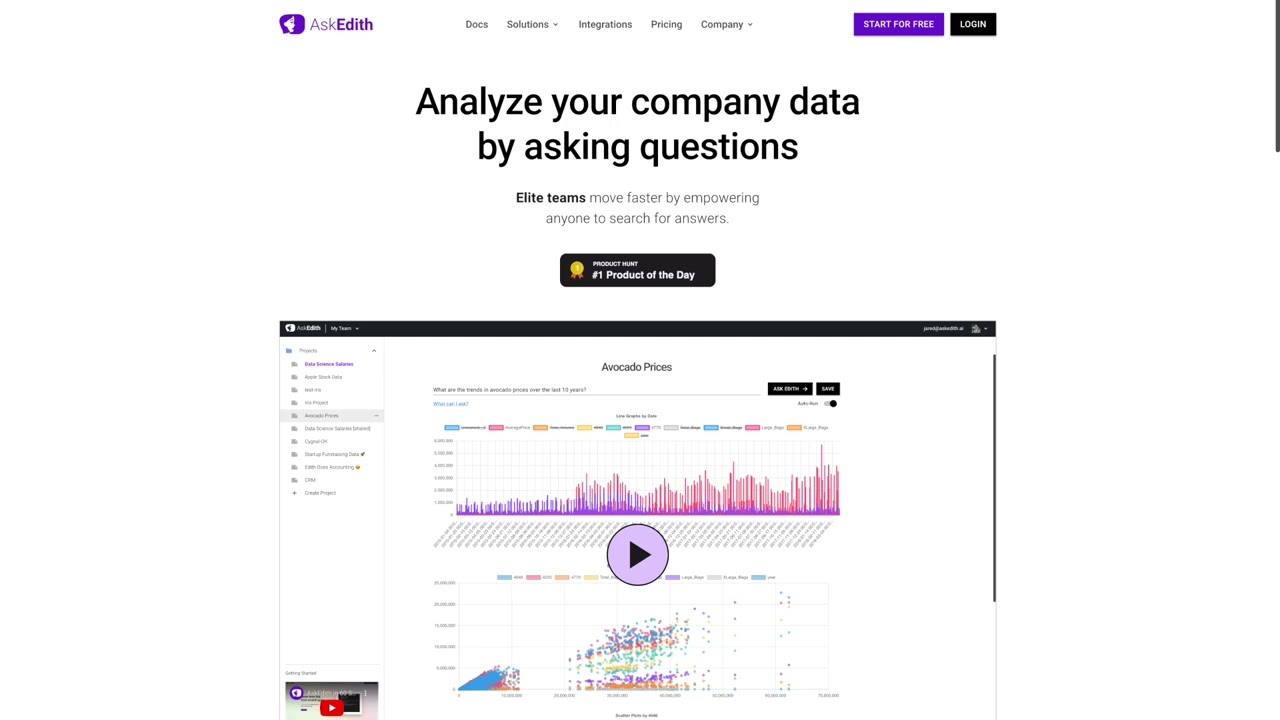 AskEdith Lifetime - Never write SQL from scratch again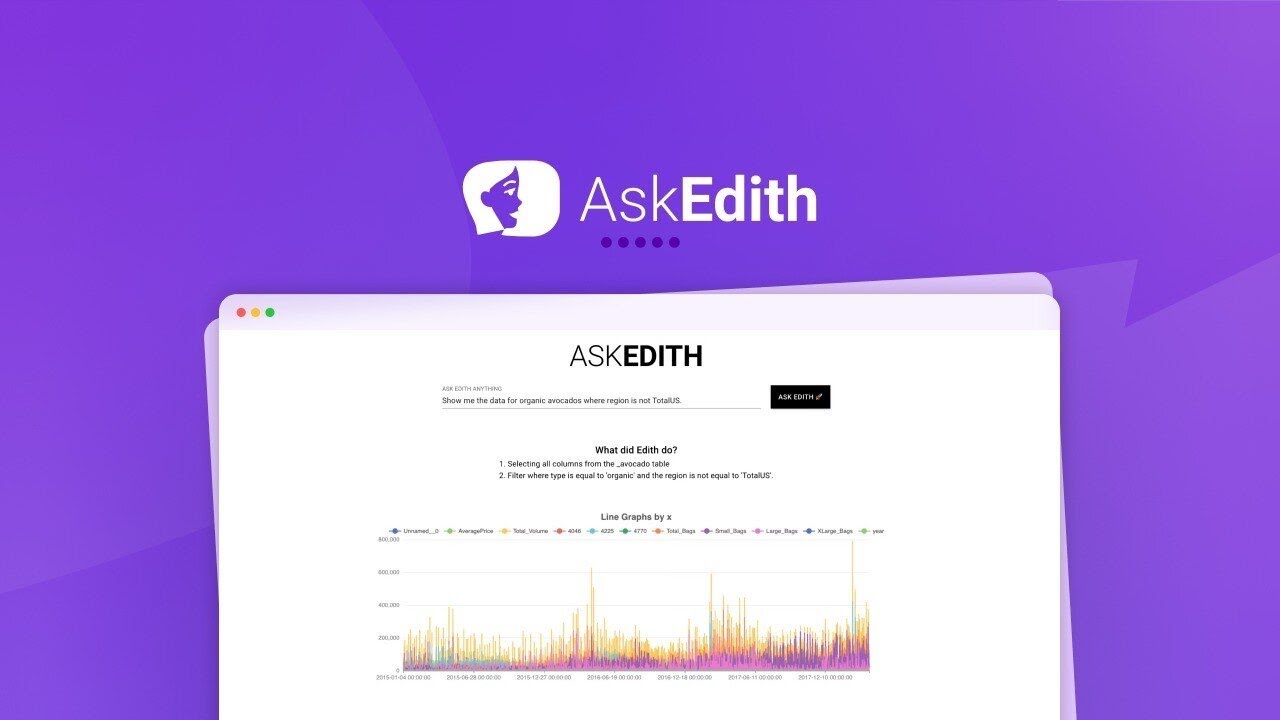 Some but not all pages on this site including this page may contains affiliate links. If you make a purchase through these links, we may earn a commission at no additional cost to you and we thank you for using these links. Your support allows us to continue working on free content and products that will help you elevate your business. The industry average rating and review for this product has been compiled using data from reputable sources, including popular platforms like Bing, Goolge, ChatGPT and other websites. The values reflected on this site are based on the date on which the data was updated, which can be found in the upper right corner of this page. We make no representations or warranties of any kind, express or implied, as to the most upto to date accuracy or completeness of the information provided, but we do our best to keep the data fresh. We shall not be liable for any errors or omissions in such information or for any actions taken in reliance thereon.